II y última parte...
Persecusión II Parte
(
Collapse
)
Originally posted by
zafy_drac
at
Evil Plot Raven I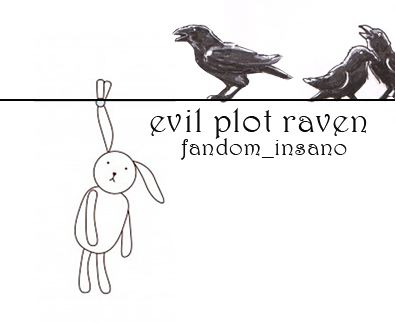 "Bunnies aren't just cute like everybody supposes! They got them hoppy legs and twitchy little noses! And what's with all the carrots?! What do they need such good eyesight for anyway!? Bunnies! Bunnies! It must be bunnies!" - Anya, Btvs - OMWF
¡Prompts semanales!
Apertura Viernes 24 de Agosto
fandom_insano
Mi participación:
Nombre del Fandom. Original
[Pairing/Personaje/Grupo] Original
Rating. Triste, creo
Número de Prompt # 2
Notas de la autora: Cosas raras que se me ocurren a veces antes de dormir. Espero que les guste.

POR TI
(
Collapse
)